Bald Eagle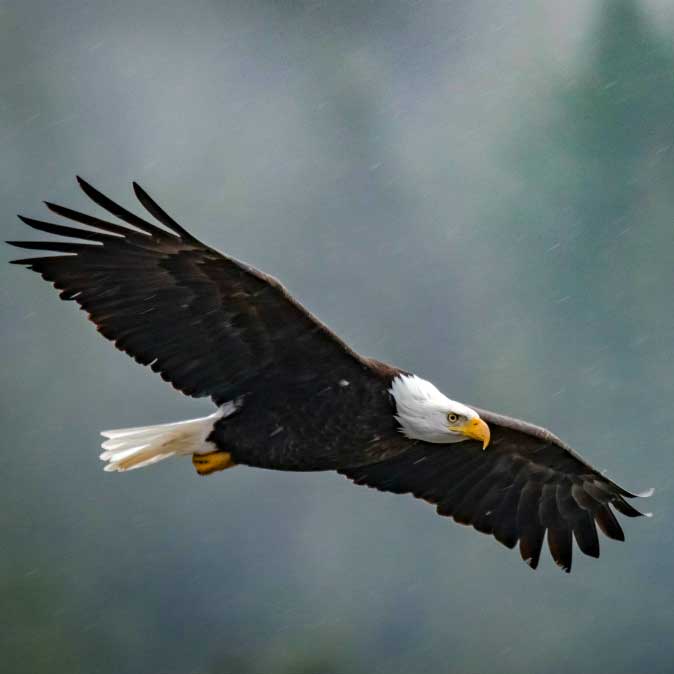 This is our national bird. It lives near large lakes, rivers and near the coasts. It eats fish, especially salmon, some rabbits and other small mammals, and waterfowl, and occasionally feasts on dead waterfowl.
Size: 30 – 43 inches
Nest: platform nest in tree or on cliff, used year after year.
In Marin: Bald Eagles used to be abundant in California. Because of the pesticide DDT Bald Eagles were reduced to only 35 pairs in all of California. They were listed as endangered in California in 1971 and did not nest in Marin for many decades until a pair nested at Kent Lake in 2008. Now there are over 200 pairs in the state and they are no longer listed as endangered.
Sounds: