Community Science Opportunity – South Marin Christmas Bird Count
Please join Marin Audubon as a team volunteer or count area leader for the annual Christmas Bird Count, the nation's longest running community science bird project. Audubon's CBCs started on the East Coast in 1901 and Marin Audubon's South Marin CBC started in 1978. The counts are conducted every year from mid-December to early January in approximately 2,100 count circles across the USA as well as in other countries. Data from the counts are analyzed by National Audubon and is critical for the identification of bird species in decline, as well as those expanding territories.
We need volunteers on December 31st for the South Marin area CBC. Some birding experience is preferred, and if you are an experienced birder we are in need of a couple of count area leaders.  Volunteers will be assigned to help out a count area team. In addition to being part of this important tradition, it is a great opportunity to get outside to see some interesting birds and beautiful locales.
If you are interested in participating in the South Marin CBC please contact Ed Nute at smcbc.marinaudubon@gmail.com
Welcome to the Marin Audubon Society

The Marin Audubon Society was established in 1956 as part of the effort to prevent development of houses on Richardson Bay tidelands. Our Mission is "To conserve and restore natural ecosystems, focusing on birds, other wildlife, and their habitats, for the benefit of humanity and the Earth's biological diversity." More »
For more than 60 years Marin Audubon has worked to protect wildlife habitat in Marin, sometimes stepping in to buy land that is slated for development.
MAS also provides its members and the public many opportunities to experience the birdlife and nature of Marin County and beyond through Field Trips and Events, our monthly MAS newsletter The Rail, and three annual Marin Christmas Bird Counts.
A shopping mall in Walnut Creek is using a Harris's Hawk to evict the pigeons. Read this fascinating story about this beautiful raptor. Source: Washington Post Author: Linda Childers...
While you're enjoying Marin's beautiful beaches this summer be on the lookout for sick or injured seabirds. June 30th was a bright sunny morning at Fort Baker and a happy day for 7 Brown Pelicans that volunteers returned to the ocean. The volunteers were working for...

We invite you to become a Chapter Supporting Member of Marin Audubon to support our important habitat protection and restoration work, conservation advocacy, our full calendar of birding field trips and speakers and our newsletter, The Rail. More »
No Results Found
The page you requested could not be found. Try refining your search, or use the navigation above to locate the post.

Marin Audubon hosts a monthly Speaker Series on the second Thursday of the month, from September through June. The programs feature lectures on birds, mammals, and other natural history topics and are given by speakers who are experts in their field. Programs are free and open to the public. More »

Maybe you have had the experience of passing a favorite spot only to be disappointed at the sight of bulldozers and "progress" at work. Maybe you've lamented about the inevitability of it all, enraged that it occurred, or maybe you are frustrated about loss of wildlife, trees, habitats and/or climate change. If you have, then it is time to think about Marin Audubon's Conservation Committee. More »

MAS offers many opportunities to meet fellow members and to support our environmental protection and conservation efforts. Would you like to serve on the Board of Directors? Help with the Christmas Bird Count? Help with restoration projects? Join the MAS Conservation Committee? Help with the annual MAS/ACR Mother's Day BBQ event in May? These are just a few of the many ways that you can pursue your interests or share your talents. More »

Consistent with our mission "To conserve and restore natural ecosystems, focusing on birds, other wildlife, and their habitats, for the benefit of humanity and the earth's biological diversity" the Marin Audubon Society has been acquiring properties in Marin County with current or restorable habitats. Some properties are restored and turned over to a public agency and some properties remain in the ownership of the Marin Audubon Society. More »

Marin Audubon plans and implements habitat restoration and enhancement projects, maintains habitats, and monitors activities on properties it owns. Restorations focus on recreating tidal marshes and associated transition zone and upland habitats. Restorations usually involve moving dirt fill or levees to lower elevations or remove obstructions(levees) to tidal waters and are usually undertaken with grants from federal, state or private foundations. More »

Marin County Breeding Bird Atlas II |The Duck Family by Len Blumin | Shorebirds by Len Blumin | Arrival and Departure Dates | Birding Locations | Ways to Improve Your Birding Skills | Checklist of the Birds of Marin County | Christmas Bird Count | Junior Birdwatchers | Monthly Birdlog | Bird Photo Galleries | Birding Quiz
Photo Credits
Photographs throughout this website were contributed by Len Blumin, Elyse Omernick, Dave Strauss, Jude Stalker, Gerry Jarocki, Ann Thomas, Ed Nute, Richard Bohnet, and Barbara Salzman.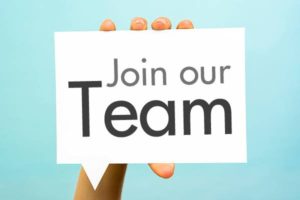 MAS BOARD OPPORTUNITY
Marin Audubon has extensive programs, has made impressive accomplishments preserving and restoring habitats, and conducts volunteer work days to maintain habitats we own. Our programs include conservation to protect our environment, the Breeding Bird Atlas, field trips to see and learn about birds, and monthly illustrated talks about birds and natural history.
At this critical time when climate change threatens birds, habitats and ourselves, a strong and involved  board of directors is even more important to help us deal with these issues locally. We depend on volunteers, including members of our Board, to plan and oversee our programs. To find out more about our Board, and other volunteer opportunities, and how you can help, please contact a member of our Nominating Committee:  
Become a Marin Audubon Society Member Today!
No Results Found
The page you requested could not be found. Try refining your search, or use the navigation above to locate the post.
AmazonSmile is a simple way for you to support Marin Audubon Society when you shop on Amazon.com.