Please enjoy our monthly Speaker Series events held on Zoom. We kindly ask that you register via the Zoom link before the start date of each Speaker Series.
Our website went through a necessary security update and the formatting of some of our web pages have changed appearance. This has been confusing for some users. If you are trying to sign up for a speaker series and are having problems, please click on the title or picture of the event which will take you to the full event listing and the sign up information. Please look for and click on the "HERE" text to sign up for the event. If you are still having issues, please contact our Speaker Series Chair, Mike Anderson at: 
Thursday, December 14, 2023, 7:00 pm - 9 pm
Speaker: Jen McBroom, California Invasive Plant Council
Register HERE for this Speaker Series Program
Topic:
San Francisco Bay is the largest estuary on the west coast of North America and a critical stopover along the Pacific Flyway migration route for millions of shorebirds and waterfowl.  Rimming the Bay between freeways, airports, and landfills remain precious tidal wetlands and opportunities to return salt evaporator ponds to functioning ecosystems.  Since 2005, the Coastal Conservancy's Invasive Spartina Project has used airboats, genetic testing, sophisticated GIS, and a lot of hard, muddy work to push back the invasive plants that threaten habitat for shorebirds, waterfowl, and the endangered salt marsh harvest mouse. Learn about how hometown heroes are doing their part to address the global biodiversity crisis.
Speaker Bio:
Jen McBroom is a biologist at Olofson Environmental Inc. and has been counting Ridgway's rails for the Invasive Spartina Project since 2005. She got her start in the tidal wetlands of the San Francisco Bay studying song sparrows and marsh wrens after finishing her degree at UC Davis. Since then, she has logged many hours in muddy boots mapping invasive plants and observing the wildlife at the edge of the Bay.
Photo: Marsh along San Leandro Bay
Photo by: Simon Gunner
Next Speaker - Thursday, January 11, 2024
Northern Spotted Owls, by Taylor Ellis, National Park Service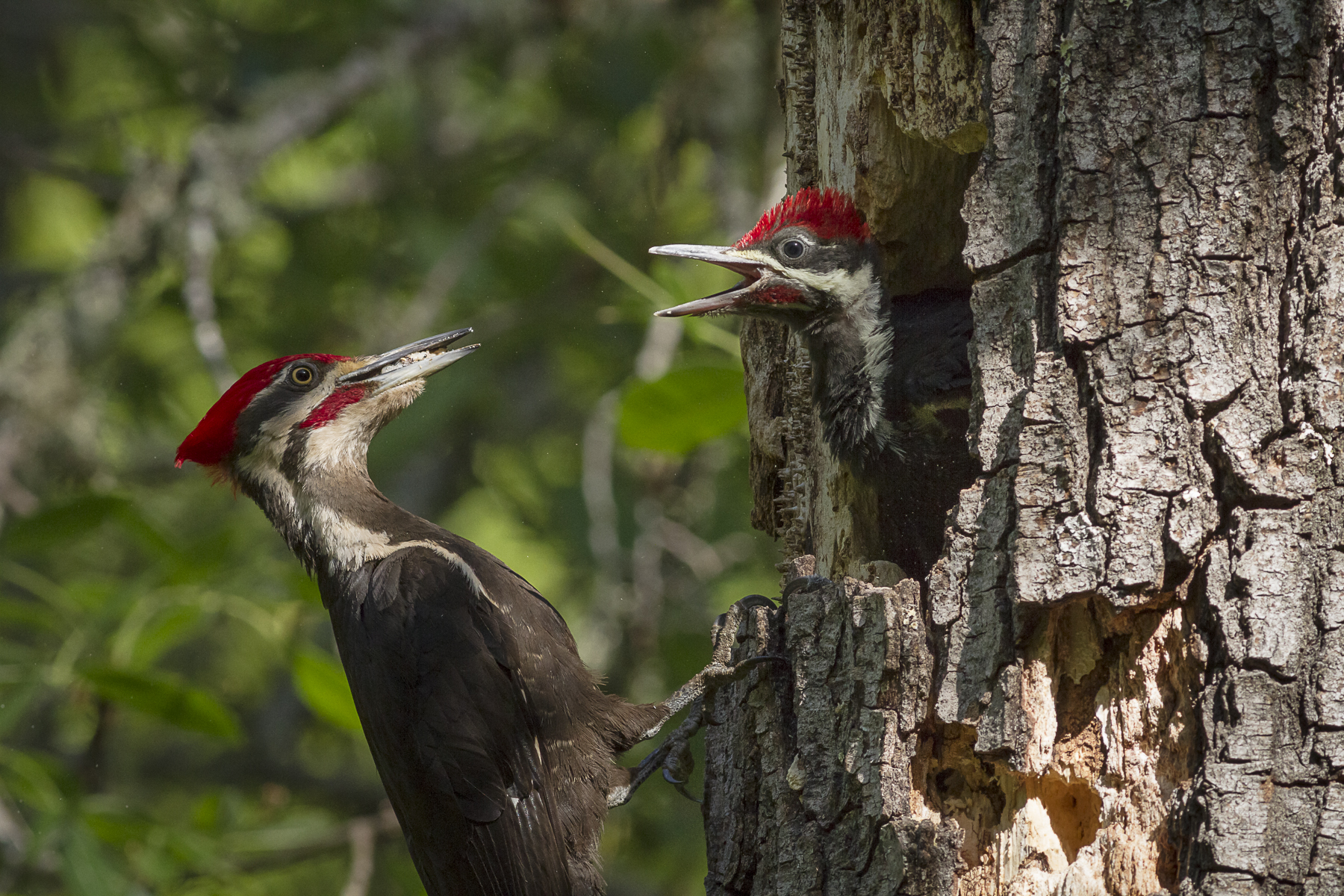 Pileated Woodpeckers – By Sylvia Hunt
Speaker Series Archived Recordings
2023

2022
2021
2020