ABBOTT'S LAGOON AND THE INVERNESS TENNIS AREA
 – Birding in Marin Series
September 3, 2022 @ 8:30 am

-

2:00 pm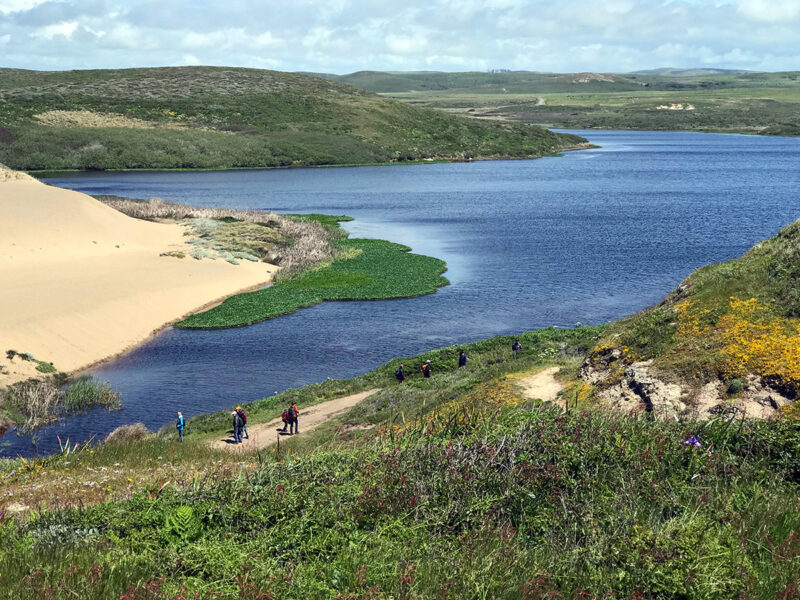 Saturday, September 3, 2022
8:30 AM to mid afternoon
Birding with Jim White and Bob Battagin
Register for this field trip HERE
Limit of 15 fully vaccinated participants for this trip. Registration opens on August 24 at 8AM. 
Abbott's Lagoon on the Pacific Coast in the Point Reyes National Seashore is one of Marin's premier birding locations sporting an eBird sum of 283 species. Fall migration south along the coast brings many birds to this area. Some that we hope to see include Ferruginous Hawk, Baird's and Pectoral Sandpipers, Red-necked Phalaropes, Lapland Longspur, Horned Lark and Pipits. Hundreds of ducks of a dozen species, geese, herons, Peregrines and Ospreys are also likely visitors. Plus you get some exercise; out and back is about 3 miles (some in sand) and Jim likes to do a full 5-mile loop. So pack a lunch for a picnic on the beach and bring a couple of layers for the fresh ocean air and help us spot a rarity.
To help bolster our participant's species lists to our yearly goal of 200, we plan to stop along Tomales Bay near the Inverness Tennis club to look for Pine and Alder woodland birds. A surprising number of species have been seen here and there is a nice little beach where we usually find several kinds of gulls.
DIRECTIONS: From Point Reyes Station on Highway 1 go just south of town, right turn onto Sir Francis Drake Blvd, follow that thru Inverness up over Inverness ridge into the Point Reyes National Seashore then go north on Pierce Point Road. The ABBOTT's Lagoon parking lot is on the left in about 3 miles. Car Pool if you can, allow 1.5 hours from San Rafael and please be vaccinated. 
~~~~~~~~~~~~~~~~~~~
Become a chapter supporting member of the Marin Audubon Society starting at $35 a year, or RENEW your membership today! Your membership helps to fund important efforts such as our ongoing habitat restoration projects, the Monarch Rescue Project, and our Northern Spotted Owl Outreach program. We cannot do these important projects, along with our many other efforts, without the support of our dedicated members!