Albatross of Kauai, Their style and Story
November 14, 2019 @ 7:30 pm

-

9:30 pm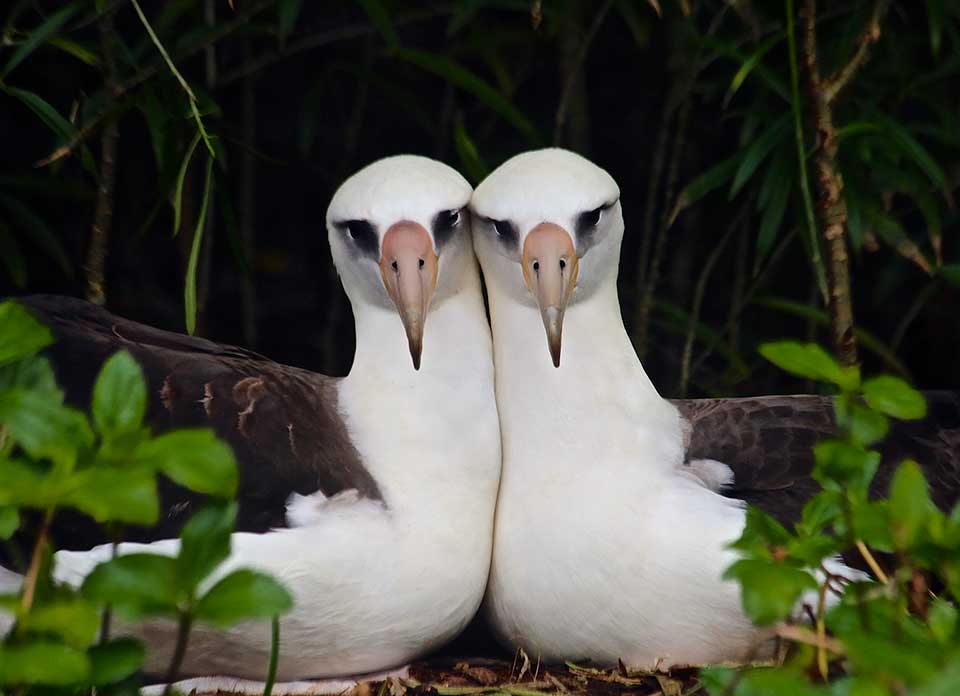 Albatross have likely nested in the Hawaiian Islands for millions of years, but disappeared with the arrival of humans. About 40 years ago, individual birds began returning to Kauai, and the population has gradually grown since then. Now, as their mother ship at Midway Atoll in the Northwestern Hawaiian Islands becomes more and more treacherous, Kauai may become the birds' Noah's Ark.
Hob Osterlund, MSN, APRN, is an award-winning writer, photographer and conservationist living on the island of Kaua'i. Her work has appeared in The New York Times, National Geographic Explorer, Audubon, National Wildlife, Nature Conservancy, Hana Hou (Hawaiian Airlines), Ms. Magazine and more.
She is the founder of the Kauai Albatross Network and has served as a habitat liaison for a number of private landowners for several years. Her work includes direct services such as systematic monitoring of all Laysan albatross on those properties, assisting with predator control and serving as a link between private landowners and state and federal wildlife agencies. For five nesting seasons Hob worked as a Kaua'i Coordinator for the Cornell Lab of Ornithology Bird Cam project. As a result, Laysan albatross live streaming images were played via the "TrossCam" as the chicks grew from hatch to fledge. From 2014-2018 there were 60 million views and 450 million minutes watched by viewers from 190 countries. In 2019 Hob's primary focus is her new documentary Kalama's Journey. The film is about an albatross chick adopted by a female pair of birds on Kaua'i, and about the chick's role in facing her species' biggest threat.