Birding in Marin – Sausalito and Tiburon
February 4 @ 8:30 am

-

3:00 pm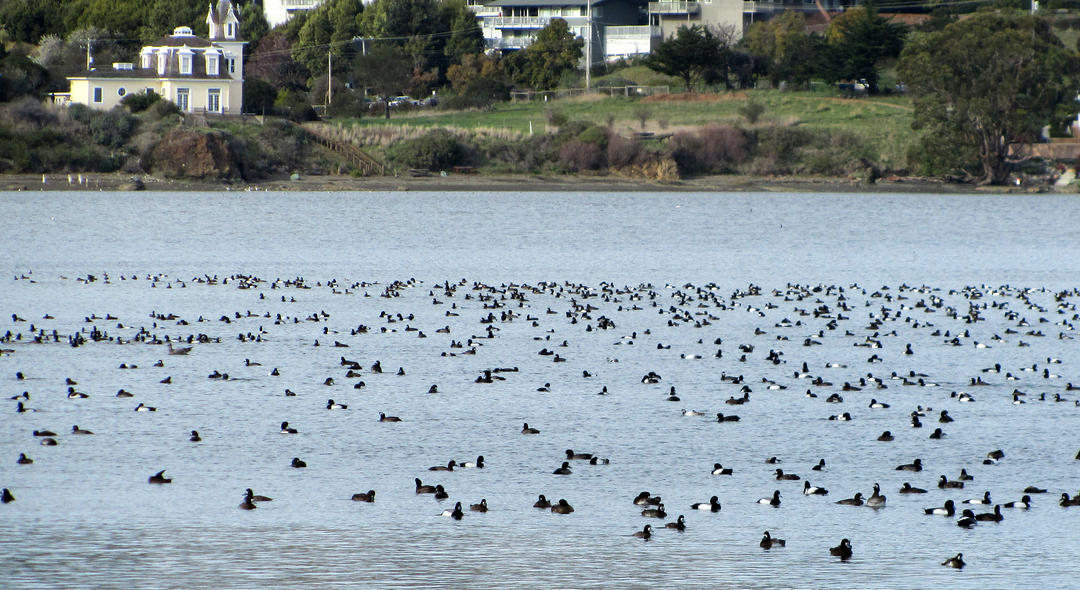 Season 8, Trip 2
Saturday, February 4, 2023
8:30 AM to mid afternoon
Birding with Jim White and Bob Battagin 
Register HERE for this field trip
Registration opens Wednesday, January 25 at 8 AM. Trip limit is 15 fully vaccinated participants. No drop-ins, please. 
We are going to explore the bay from the Sausalito waterfront to the Golden Gate and Richardson's Bay around to Strawberry Point and on to Blacky's pasture in Tiburon. Many ducks, loons and grebes winter on the bay waters and we may compare looks at similar species like Eared and Horned or Clark's and Western Grebes, of Red-throated, Pacific and Common Loons or Greater and Lesser Scaup. We are likely to find some shorebirds too, perhaps a Spotted Sandpiper or a rather rare Wandering Tattler.
Herring runs happen around this time of year and if we are lucky they will still be numerous. Herring deposit large numbers of eggs on eelgrass, which water birds, especially gulls, love to feast on. Although the roe, are fancied by some diners and there is a purse seining fleet hungry for profit, the Department of Fish and Wildlife is trying to maintain a sustainable catch. Last year near this time I think that 10 species of gulls were located. So brush up on your gull IDs and join Bob and I along the shore.
DIRECTIONS: Meet at the east end of Harbor Drive. Handicap Accessible. We will park where the birding is close, near level and smooth. Thanks to enlightened development planning, Harbor Drive and the rather posh Strawberry spit have fine public shoreline paths.