Farallon Islands Boat Trip with David Wimpfheimer – A Few Spaces Still Available
September 7, 2020 @ 7:30 am

-

4:00 pm

$130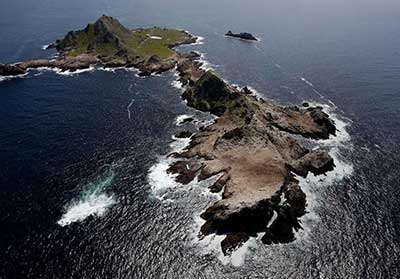 From Clipper Yacht Harbor, Sausalito 
Saturday, September 7, 2020
7:30 AM to 4:00 PM
Join us for our annual day of seabird and marine mammal watching as we head out to the Farallon Islands and offshore waters.  Naturalist David Wimpfheimer will be our guide once again aboard Jim Robertson's power catamaran Outer Limits.  Last year's sightings included both Humpback Whales, Laysan and Black-footed Albatross, Tufted Puffin, Pink-footed, Sooty, and Buller's Shearwaters, Pomarine and Parasitic Jaegers, Rhinoceros and Cassin's Auklets, and more. We will get a close-up look at the islands and hear about their interesting natural and human history. This is a trip that both experienced and first-time birders and nature lovers will enjoy.
The cost will be $130 per person for Marin Audubon Chapter Supporting Members and $165 for all others.  If you are not yet a Marin Audubon Chapter Supporting Member, please sign up now at www.marinaudubon.org to enjoy the reduced cost of this trip.  Online registration is available at www.marinaudubon.org.  Include the name, email address and contact phone number of each participant.   There is always a chance the trip may need to be rescheduled at the last minute due to sea conditions, so we need to be able to reach participants. We will send an email to participants a week prior to the trip.
Please sign up early, as we will limit the number of participants. Be prepared for any kind of weather with layered clothing. A rain jacket and pants are essential no matter what the weather on shore. Take seasick medication if needed. If you get seasick easily, this is not the trip for you.  We will be on the boat all day.  Bring lunch, snacks, water and plenty of sunscreen.
Directions: Take Highway 101 to the Marin City/Sausalito exit, head south on Bridgeway.  Go left on Harbor Drive and proceed to the parking area at the end. We will meet on the south side of the parking lot to check in before boarding.