1 event,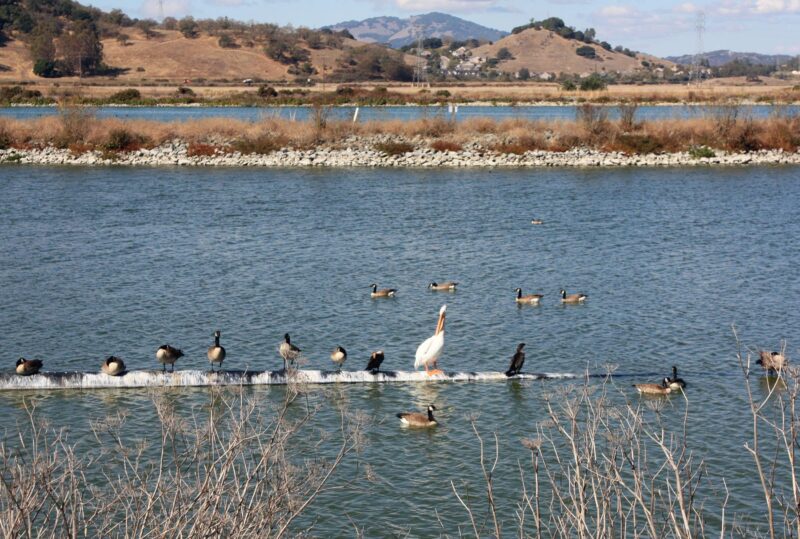 Thursday October 5th, 2023
8:30 AM to noon
Birding with Sande and Bob Chilvers 
No registration required.  All participants are welcome to join this trip.
Join old friends and meet new ones as we resume our regularly scheduled walks on the first Thursday of the month at Las Gallinas. We especially welcome beginning birders on this leisurely walk around the ponds. Special thanks to Bob and Sande Chilvers for volunteering once again to lead our monthly walks in search of waterfowl, waders, songbirds, raptors, and shorebirds. Among other birds, we will see various species of rails, swallows and teals. With fall migration underway, we are likely to spot some interesting species, so come assist in our search. 
We welcome bird enthusiasts of all levels. We all help each other to find and identify the birds, and there are usually several experienced birders to assist. You don't even have to arrive on time because we spend the first 30-60 minutes studying the birds around the first pond, and our group is easy to find. 
DIRECTIONS: From Hwy 101, exit at Smith Ranch Rd. Drive east on Smith Ranch Rd. toward McInnis Park. Turn left immediately after crossing the railroad tracks and drive about 0.5 mile through the LGVSD gates and into the parking lot at the end of the road. Meet the group by the bridge just past the parking lot. There is an outhouse in the parking area for public use or you can use the bathrooms at nearby McInnis Park. 
1 event,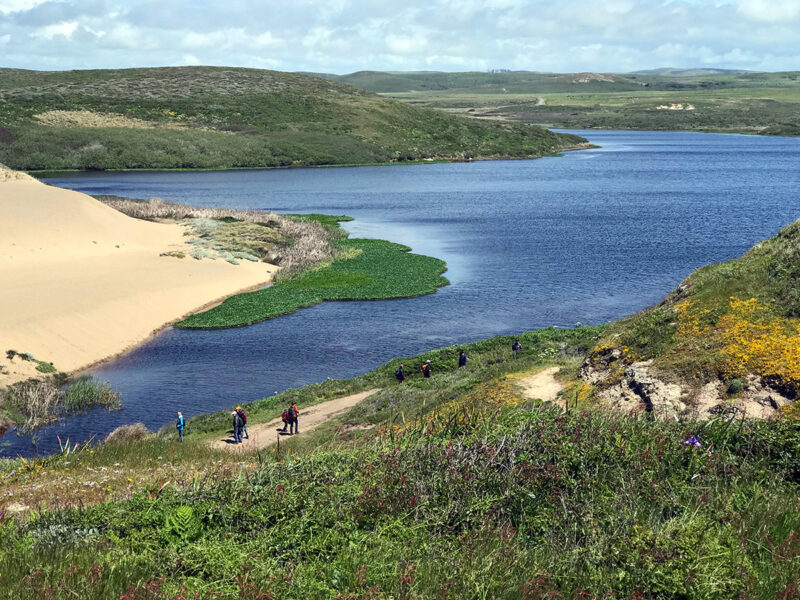 Birding in Marin - Series 8, Trip 10
Saturday, October 7, 2023
8:30 AM to mid afternoon
Birding with Jim White and Bob Battagin
Register HERE for this field trip
Registration required for this trip. Registration opens on September 27 at 8:00 AM
Abbott's Lagoon on the Pacific Coast in the Point Reyes National Seashore is one of Marin's premier birding locations sporting an eBird sum of 283 species. Fall migration south along the coast brings many birds to this area. Some that we hope to see include Ferruginous Hawk, Baird's and Pectoral Sandpipers, Red-necked Phalaropes, Lapland Longspur, Horned Lark and Pipits. Hundreds of ducks of a dozen species, geese, herons, Peregrines and Ospreys are also likely visitors. Plus you get some exercise; out and back is about 3 miles (some in sand) and Jim likes to do a full 5-mile loop. So pack a lunch for a picnic on the beach and bring a couple of layers for the fresh ocean air and help us spot a rarity.
To help bolster our participant's species lists to our yearly goal of 200, we plan to stop along Tomales Bay near the Inverness Tennis club to look for Pine and Alder woodland birds. A surprising number of species have been seen here and there is a nice little beach where we usually find several kinds of gulls.
DIRECTIONS: From Point Reyes Station on Highway 1 go just south of town, right turn onto Sir Francis Drake Blvd, follow that thru Inverness up over Inverness ridge into the Point Reyes National Seashore then go north on Pierce Point Road. The ABBOTT's Lagoon parking lot is on the left in about 3 miles. Carpool if you can, allow 1.5 hours from San Rafael.
1 event,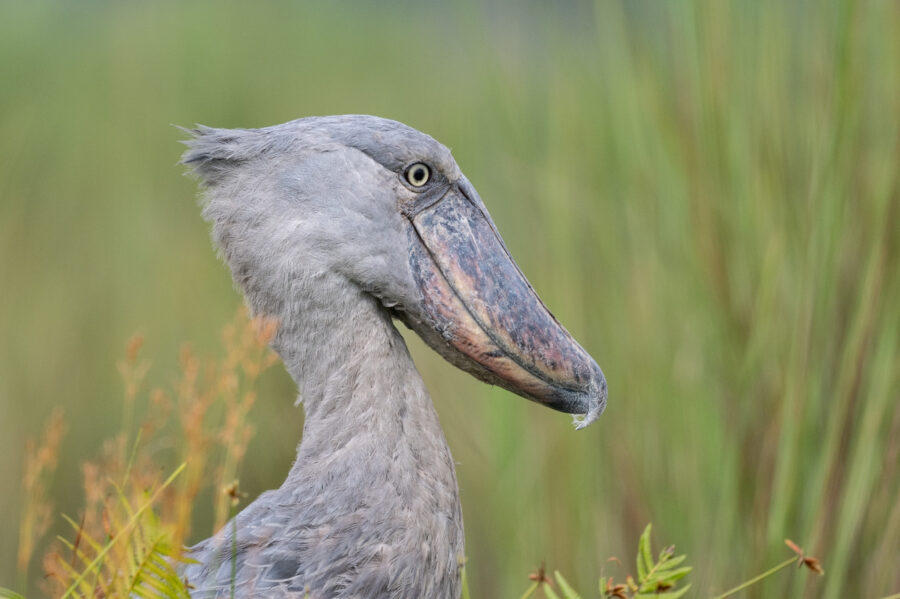 Thursday October 12, 2023
7:00pm-9:00pm
Unique and Rare Birds of Sub-Saharan Africa
Speaker: John Sterling
Please register HERE for this Speaker Series
Topic:
John will take us on a virtual tour of some of Africa's most unique and rare birds from his travels in Ghana, Uganda, Kenya, and South Africa, and will discuss some of the threats and challenges for some of the endangered birds and their habitats.
He will be discussing conservation issues such as climate change and loss of habitat; and many of the species in peril, such as Montane Blue Swallow, Picathartes, Shoebill and Nahan's Partridge.  He will also talk about other bird families and species unique to the sub-Saharan region, such as Hammerkop, Ostriches, Turacos, Flufftails and Egyptian Plover.
Speaker Bio: 
John has been actively birding since 1971 and embarked on a career in ornithology while a student at Humboldt State University in 1979. He has worked for the Smithsonian Migratory Bird Center in Washington DC, research labs of the US Forest Service, and many other organizations in Latin America and California.
Photo: Shoebill (whale-headed stork)
Photo by: John Sterling
1 event,
Wednesday, October 18th
7:30 AM to 12 PM
Birding with William Legge and David Wiechers
Register HERE for this Field Trip 

Registration required for this trip. Registration opens October 8 at 8AM.
With large numbers of birds moving through the area this time of year, it's sure to be an interesting outing with unusual sightings a definite possibility. We'll start with a 30-40 minute visible migration and sea watch from Rodeo Beach hoping for Parasitic Jaegers as well as other passing goodies before undertaking an extended circuit of Rodeo Lagoon in the search for scarce migrants including early winter wildfowl, shorebirds and fall passerines. More than 60 species should be possible at this time of year. The morning will begin with a sea watch at 7:30 AM.
DIRECTIONS: Head south on Hwy 101 and take the last Sausalito exit just before the Golden Gate Bridge. At the exit stop sign, turn right and go under the freeway, then follow the road down to the left. Within 300 feet turn left at the sign to the Marin Headlands (This is the only available left turn before you begin the descent into Sausalito). You should see the tun- nel with the five-minute light. Proceed through the tunnel on Bunker Road to the Rodeo Lagoon Parking Lot at the end and meet by the bridge over the channel to the beach.